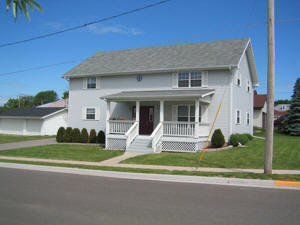 Located in Hazel Green, Wisconsin
Completely renovated in 2000, each unit occupies an entire floor.
Each unit has two large bedrooms, a large bathroom, laundry room and open floor plan kitchen, living room and dining room.
Both apartments have central air conditioning along with new, high-efficiency, modern appliances.
Rent is $575 a month with tenants responsible for utilities. Currently both units are rented with great, long-term tenants.
Please e-mail or call us
for more information.
Thank-you!

Tim.Hirst@MurrayBay.com
Phone (815) 979-9829